No option but to set-up the home office
Working from home is generally the only option most of us are faced with when London's (seemingly quarterly) Tube Strikes leave us with few options of getting into the office.
Among them: hauling ourselves onto Boris bikes with muscles we may or may not have had five years ago (more than 11,000 hires by 10AM Thursday morning!); attempting our cross-zone journeys by foot, inside-out umbrellas, expensive taxi-rides…or alternatively, working from home.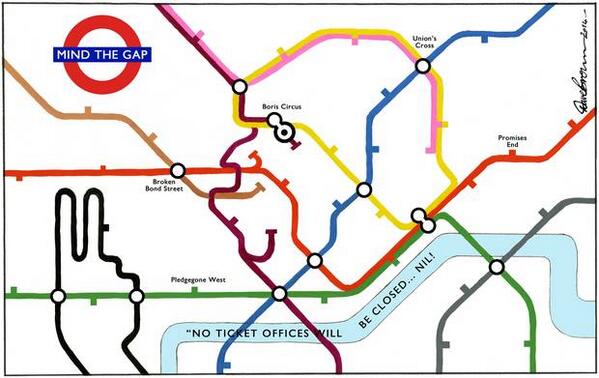 For us at HubbleHQ, and possibly for many other start-ups, working from home seems sensible…until fears of the ever-dreaded procrastination set in.
How to be productive when working from home:
DO
1. Be aware of procrastination, but don't fear it!
Interestingly, unnecessary tasks disappear when you procrastinate, because the little time you've left yourself needs to be devoted to the more important tasks of the day. (Not that we're promoting it…) Basically, plan the day well!
2. Set it up right
Avoid the bed, sit at a desk that is closer to the phone than the fridge, and no pyjamas allowed. Make sure the space is conducive to getting things done.
3. Create a to-do list (as ever), and do that big horrible task first!
On a typical day in the office, we put that off at least until it's time to go home; but when we're already at home…you know the rest.
DO NOT
4.Turn into a hermit
Being physically isolated can stifle productivity. Stay connected and check in frequently with your team!
5. Use this time at home to get on with certain other neglected tasks
…such as house cleaning. Remember your personal to-do list is separate from your business one!
6.Work longer or fewer hours than you normally would.
Make sure your day resembles a normal office day as much as possible!
Working at home is not an option for everyone; certainly for some of us it doesn't work at all. But if you've built up great communication links with your colleagues, and set your team members specific and achievable goals, there's no reason our homes can't be those creative environments we're all looking for, Hubble users and non-users alike!
I reckon we can all manage most of above, so I say: bring on the tube strike! We can do it!
Our favourite #tubestrike tweets…
"It's so nice to have something other than the weather to talk about #tubestrike"
"Playing soothing music in Hammersmith station doesn't make me less angry #tubestrike"
"The face of all London bus drivers realising their mistake in career choice… #tubestrike"