Article originally posted on Virgin
They say the world's oldest profession is prostitution. But the world's oldest industry is almost certainly real estate. From staving off territorial land in the era of the cavemen, to fighting over prime office space in modern-day cities, workspace has been of crucial importance to anyone in the business of making money.

But the old-fashioned office industry has not kept up with the demands of the modern age entrepreneur, and London workspaces must beat to the rhythm of the work that happens inside it. At HubbleHQ, we've seen how the office space is being reimagined for current businesses.
It all begins with family. Businesses have begun to focus on building cultures that have a "family" feel – where employees are valued for their unique strengths and emphasis is on supporting them in their personal life too. Larry Page, Google's former CEO, said that a familial workspace is vital and thereby provides communal eating zones, with free healthy meals, that teams can eat together. Companies such as Zappos and Virgin have developed similar cultures. But for startups that are not as big as these market leaders, family culture is developed by nurturing a workspace community.
Business owners and company founders have looked to construct office space where a community can either be built or already tapped into. This has led to a dramatic rise in shared offices and co-working spaces with purpose-built communal breakout spaces, shared hot-desking areas and event space for networking.
One such reason is that founders see the potential for collaboration and cross-pollination of ideas if the workspace is shared in this way. Nikhil Shah, founder of online music startup, Mixcloud first shared an office with LoveLife, a more established music media company: "We took advice from the CEO, who was sat across the open-planned room, who had trodden a similar business path to us. He later came on as a formal advisor and helped us win Adidas as a client."
Mixcloud now have their own London workspace complete with DJ turntables and a ping-pong table but deliberately reserve desk space for a younger, complementary company to come in and share. Nikhil adds: "We now mentor a music content startup as they share space with us. Osmosis happens between businesses – it's a real community."
Some spaces such as London's Runway East are designed for the express purpose of engineering such serendipitous collisions. These workspaces have gamified the idea of collaboration by building in a central foosball area and putting lawn to force teams out of their offices and encourage collaboration between companies. In this way, Marvelapp stumbled upon a freelancer working on the next table who ended up building the first version of their design app. Murat Mutlu, founder of Marvel said: "The creative synergies here make us feel like we want to come into work everyday."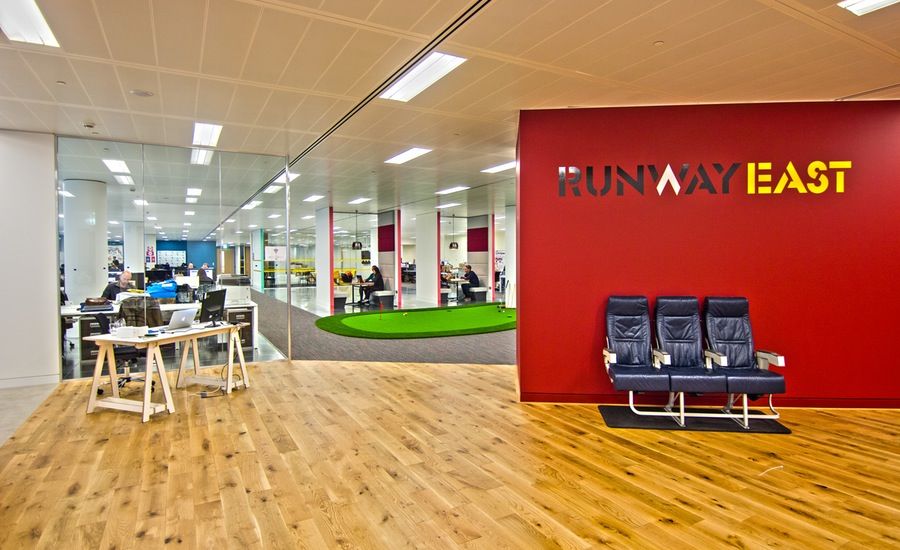 Furthermore, workspaces are slowly adapting to reflect the pace of work that happens inside them. Office real estate has traditionally been characterised as static and fixed-term, whereas workers are now becoming more dynamic and ever-changing. Large corporate behemoths down to small creative agencies have realised the need to hire contractors and freelancers depending on which project is in hand. Therefore, the workspace has had to adjust to being more flexible and temporal.
Large corporates such as EY and UBS now rent out floors of hot-desk space in the City to fill with contractors on shorter terms. This enables them to have a workspace that will expand and contract depending on how busy the company is. To that end, rather than simply being a shelter for employees, the workspace is becoming a living, breathing asset that morphs and moulds to the present needs of a business.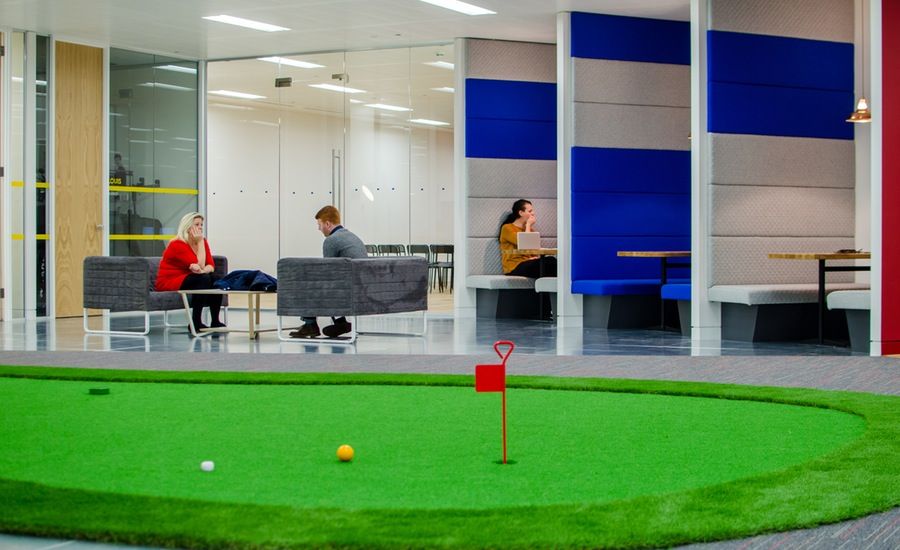 Smaller creatives have experienced this trend too. David Back, Director of Artillery Architects, based in the City of London, found that being able to change the size of his workspace depending on the project was crucial to success: "We had to reconsider the design of our space depending on how we would like to share with freelancers or a smaller company in between projects." He felt that having complementary people also brought a different perspective to their own work, and ultimately brought a community around their otherwise detached agency. They, therefore, built a dedicated 'inner circle' of desks that other companies could come and use, and they could work around.
The next generation of London workspaces will see the modern office sculpted to the characteristic needs of the types of businesses inside them. Creative businesses need flexibility and new startups value a community. The world's oldest industry is therefore slowly experiencing an overhaul and it seems that this is coming from businesses rather than property brokers. So this matters whether you are an entrepreneur – or a prostitute.